For many of our clients, a fully tiled swimming pool is their ultimate dream and the Aspen swimming pool specification provides this. A popular model, the clean lines involved in the design suits any back garden and the tiled finish, if looked after, will ensure your pool lasts a lifetime.
This time-trusted waterproof finish allows for long lasting durability that protects your pool all year round. A tiled swimming pool allows you access to an almost endless array of design possibilities and materials selection, which is why we work so closely with our clients at the design stage to establish exactly what they need and want. The only effective limitations on what is possible are imagination and budget.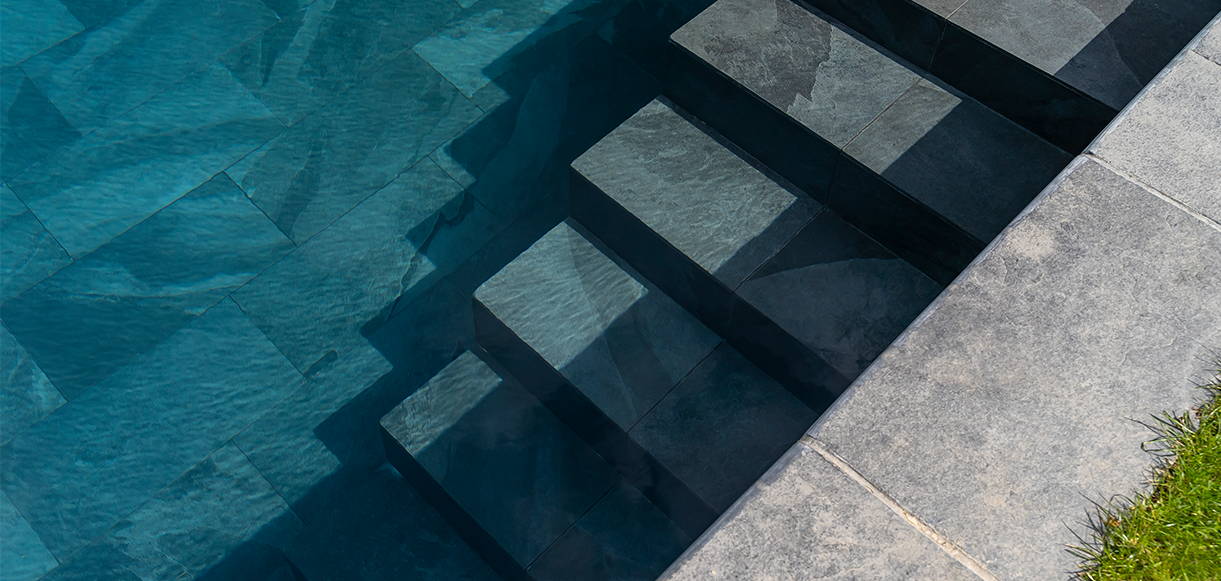 Our standard internal corner step is what we refer to as the 'triangular step' with each tread and riser being roughly 200mm which is similar to that in household stairs.
Its functional design means its possible to accommodate relaxing in the pool but with the benefit of not taking up too much space meaning more swimming area.
LED Swimming Pool Lighting
Deep End will supply and install a LED sealed beam underwater light system. This has been the standard light incorporated in swimming pool constructions for many years with an LED bulb now incorporated.
Light is approximately 300mm across. We will set a niche to accept the pool light. We will also supply deck boxes at ground level where we run cables to and from the plantroom where the transformer will be installed.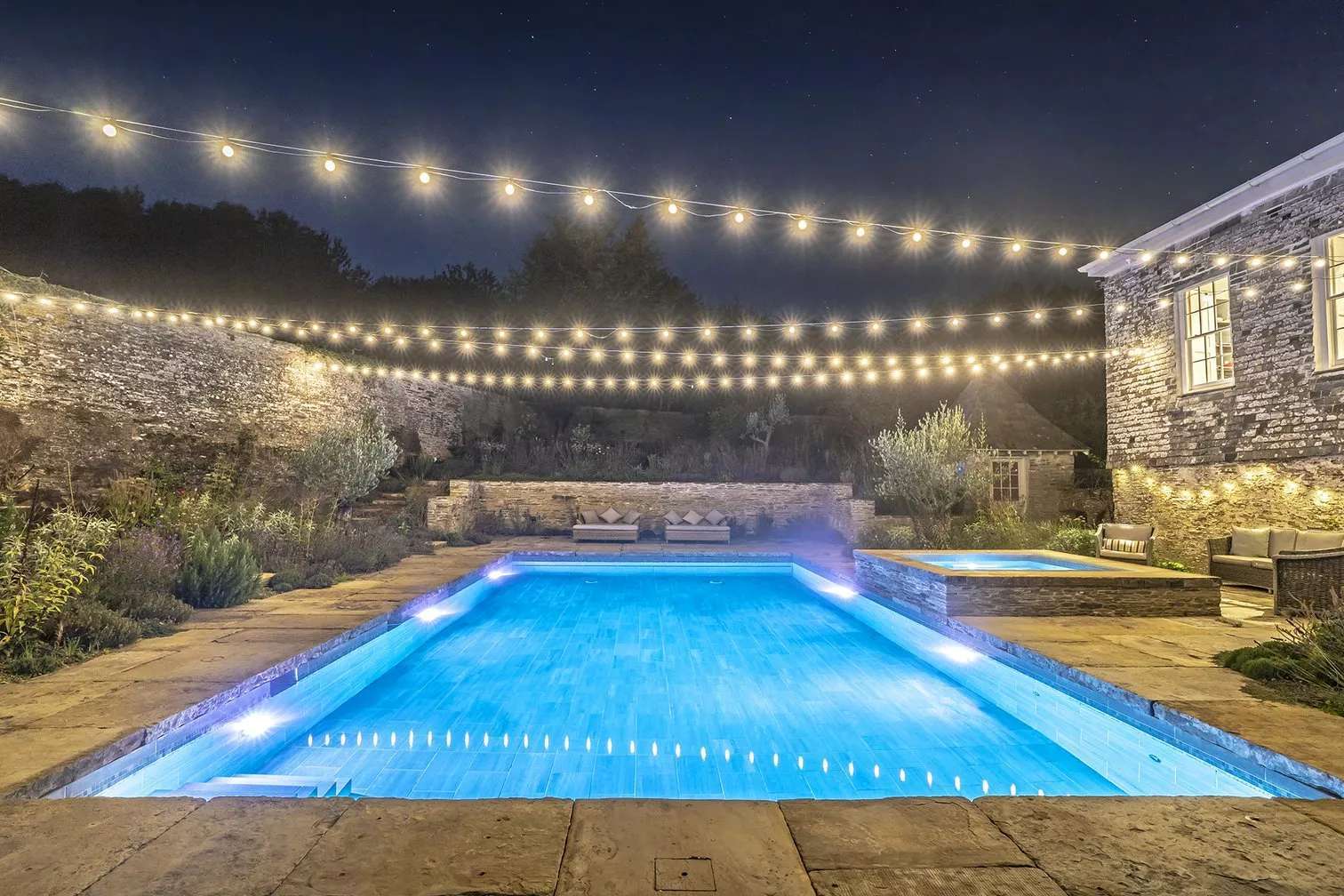 Cost saving and reducing carbon footprint through full insulation to pool walls and floor, with the option to upgrade to a full inverter variable speed heat pump or variable speed pump.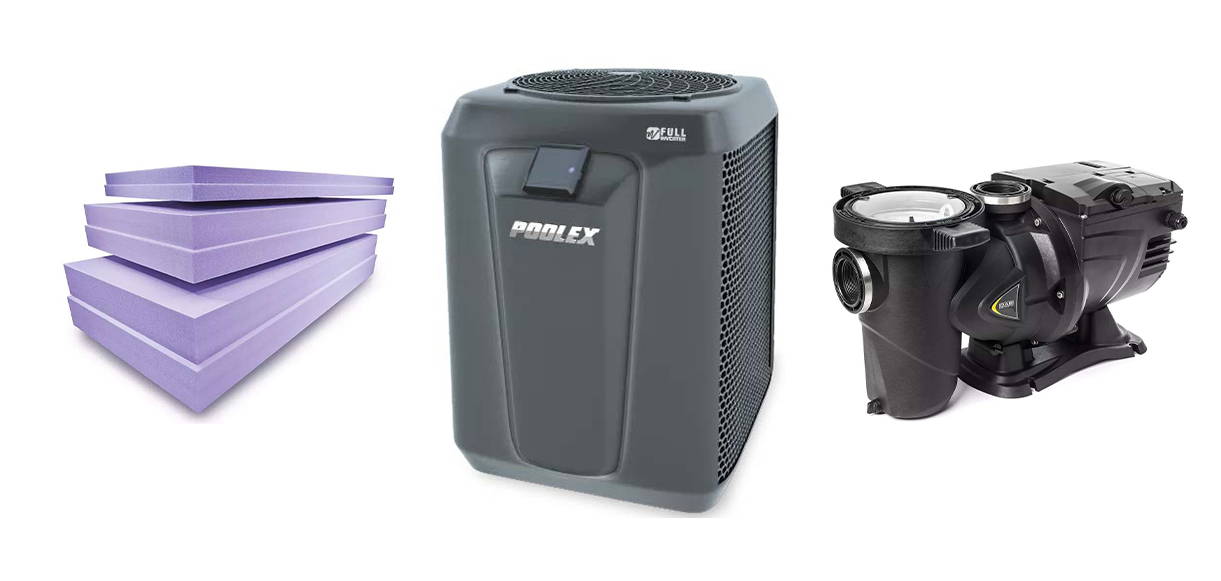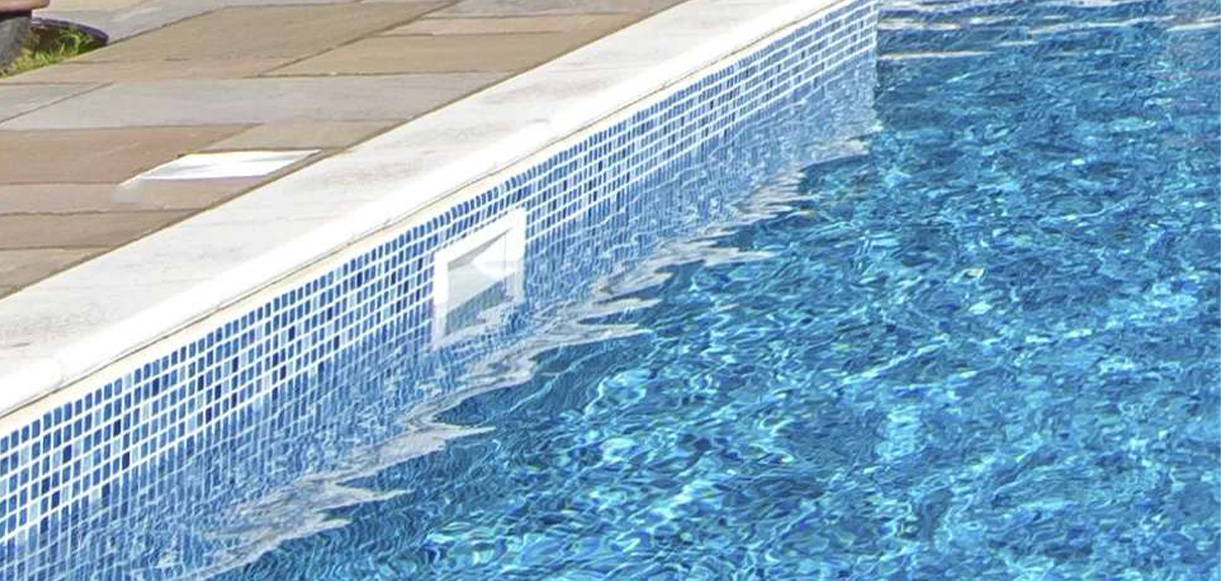 Enhancing the visual appearance of the Monaco pool specification through stainless steel fittings and fascias, higher water level relative to the pool surround to create an infinity pool style, and the concealment of white lids in the pool surround.
No more need for a hose pipe to top up your swimming pool with water. With our automatic top up system installed to a live water connection, we ensure you always have constant water level.
More than just a remote control box, the app also gives you the pool temperature, the selected heating mode and the flow rate of your installation.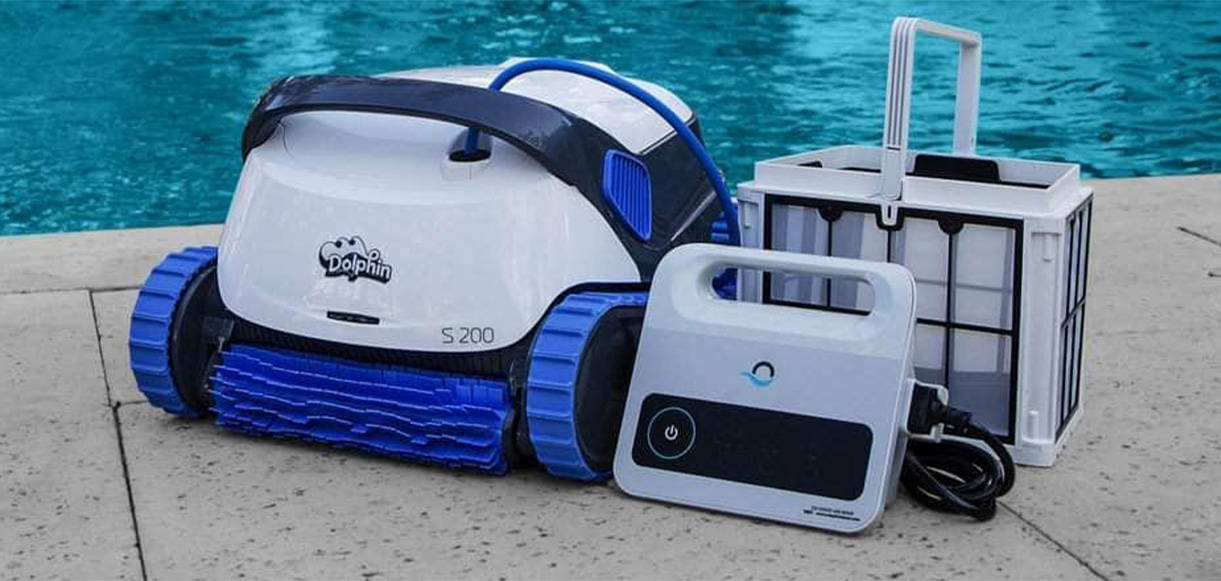 Automatic Robot Pool Cleaner
Experience superior Dolphin S pool cleaning, with this basic robot. With its ultra-light weight and quick water release, Dolphin S200 is super-easy to handle. Choose between two filtration options to capture rough debris or fine dirt.
And the dual active brushing action and PowerStream Mobility System ensure efficient pool coverage, with extra-thorough scrubbing on all surfaces – leaving the floor, walls and waterline spotlessly clean.
Self Cleaning Water Treatment
UV is a highly effective disinfectant, although as a purely physical process it has no residual effect in the pool water, so free chlorine is still required – but significantly less than without UV.
Following UV treatment, dosing a small quantity of chlorine should provide sufficient free chlorine to prevent cross infection in the pool water.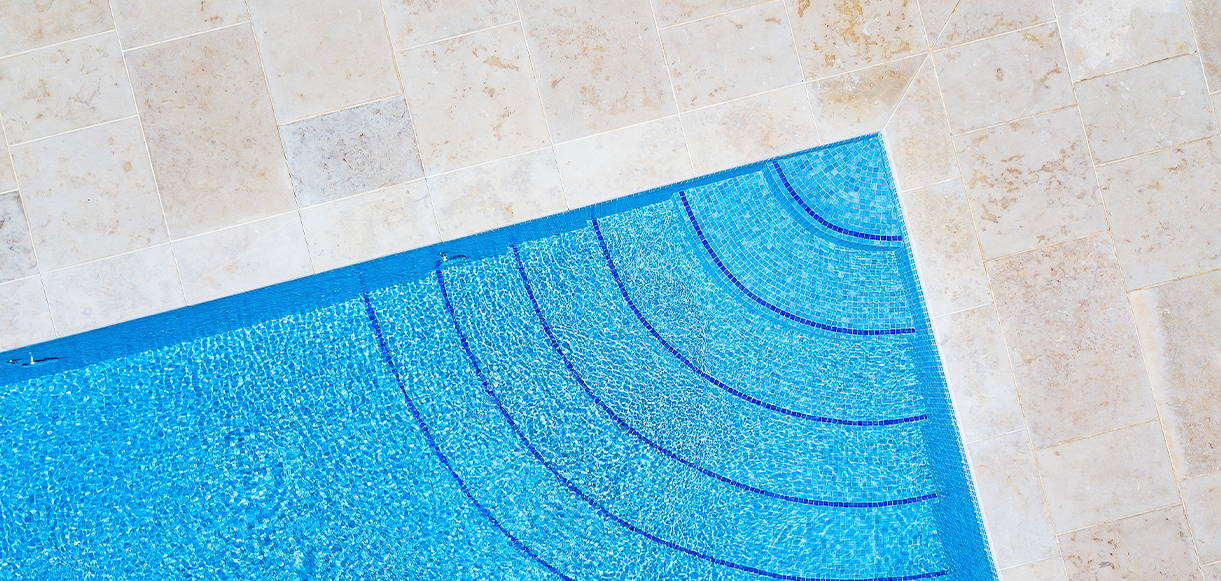 To learn more about the Aspen Outdoor Swimming Pool, or arrange a no-obligation initial meeting to discuss your needs, please call 01494 671787