SWIMMING POOL REFURBISHMENT AND RENOVATION PROJECTS
All swimming pools, no matter how well built, will at some time in the future require some kind of repair or renovation. From replacing a few loosened tiles, to regrouting the whole pool; cleaning a surround and copings, to replacing liners and changing filter sand, there are a myriad of jobs large and small that can be required in and around the pool and the plant room.
Regular servicing and good maintenance practices can negate the problems arising from neglect or mistreatment, and, to that end, we would highly recommend a Deep End Pools service plan. In the case of very old swimming pools, a complete top to bottom refurbishment may be required. Here at Deep End Pools, we have worked on pools dating back to the 60s, 70s and 80s, giving them a new lease of life and making them look and perform as good as new.
Swimming pool repair and refurbishment is not something that should be left to amateurs. If placed in the hands of the inexperienced, or, worse still, an organisation that has a penchant for cutting corners, something that starts out as a problem can be worsened and be even more expensive to repair.
Here at Deep End Pools, not only do we have decades' experience in all forms of pool construction, but also in all forms of pool repair and renovation. This wealth of knowledge and experience means that we are best placed to apply an expert eye to any issue, and recommend and carry out a solution which not only gets the job done, but in the most cost-effective and prompt way.
---
Deep End Pools undertakes all pool repair works from light, through to medium and heavy swimming pool refurbishment and renovation projects, in both the domestic and commercial sector. So, whatever your needs, we are the company to attend to them.
Our work has included many very satisfying projects in the past which have transformed old, neglected and often badly run-down pools into sparkling, inviting home oases which look brand new and are finished to a standard which will last and stay looking fantastic for many more years to come.
Here are some examples of typical repair and refurbishment work within Deep End Pools' capabilities and experience.
Deep cleaning of pool surrounds, copings and pool shells.
Repair and replacement of pool surrounds, decks, and copings.
Replacing vinyl pool liners.
Repair and replacement of underwater lighting and in-pool fittings.
Replacing tiles.
Repair and renovation of automatic pool covers.
Removal and repair of worn out marble style coatings.
Repair and refurbishment of old painted pools.
Leak detection and repair.
Heavy duty on-site lining.
Major structural evaluation and repairs.
Pool within a pool refurbishments.
Plumbing repair and replacement.
Plant room repair and refurbishment including heating and climate control and air handling equipment.
Repair and replacement of pool control and chemical control systems.
---
One of the great technological advancements in our industry in recent years has been the development of heavy-duty on-site lining products and techniques. This is where skilled craftsmen arrive on-site with thick, high-grade flat-sheet vinyl lining materials and weld them on site so that they are perfectly tailored to the pool in question. It is an incredibly versatile pool shell refurbishment method and can even accommodate features like steps, island, and beach areas. The use of on-site lining systems also enables us to ensure the integrity and water-tightness of even the oldest of pool shells.
Linings can even be carried out over older glass mosaic step entry points, which can otherwise be prone to frost damage and deterioration over time.
---
REPLACEMENT SWIMMING POOL LINERS
All liner pools will, at some point in their lives – usually in a 5 to 15 year timeframe, depending on how high quality the original liner was and how well the water chemistry has been looked after – require the liner to be replaced. Deep End Pools have replaced many hundreds of liners over the years and are the first choice liner pool specialists to walk you through this process, help you choose a new colour or pattern from the huge choice that is available these days, and make your replacement liner project smooth, rapid, and painless for you.
---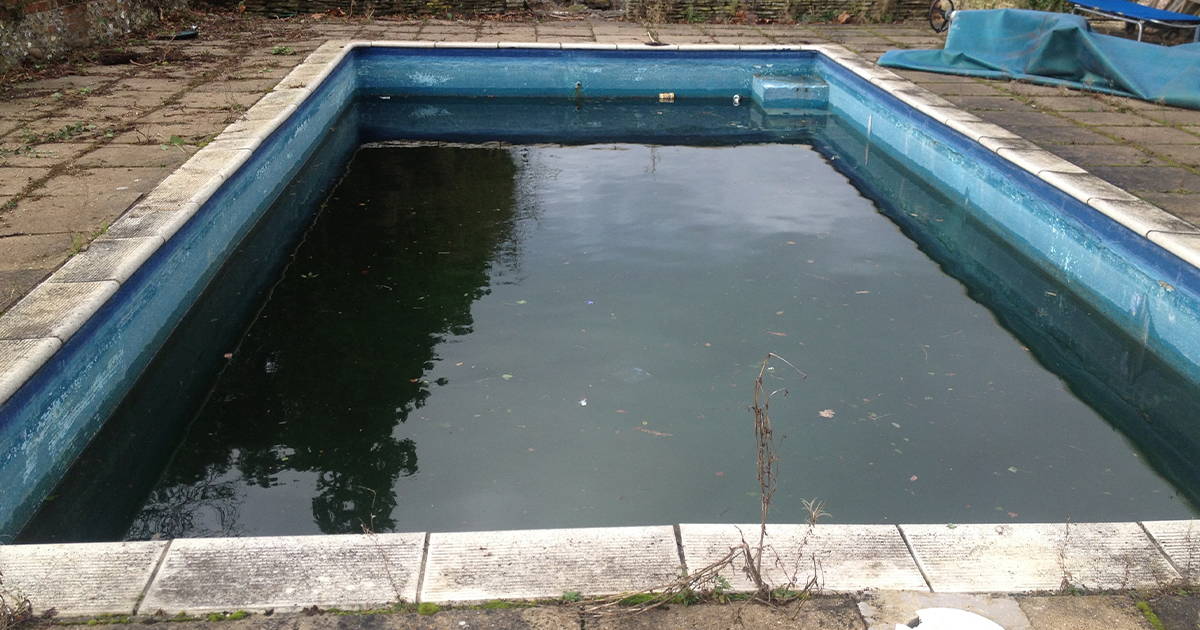 ---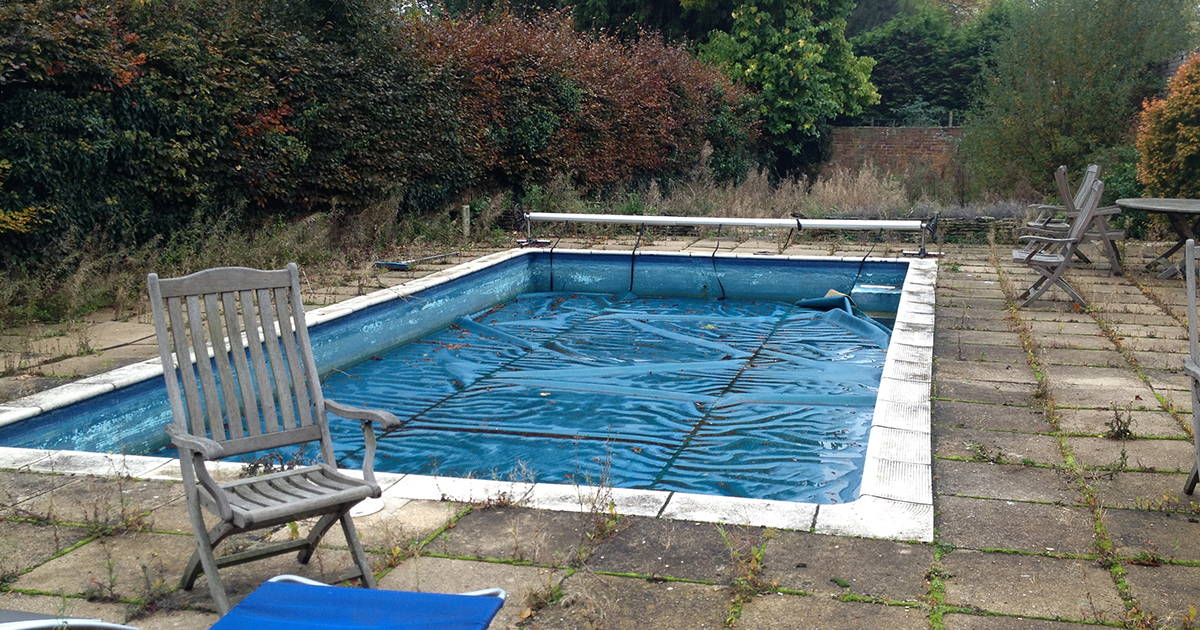 ---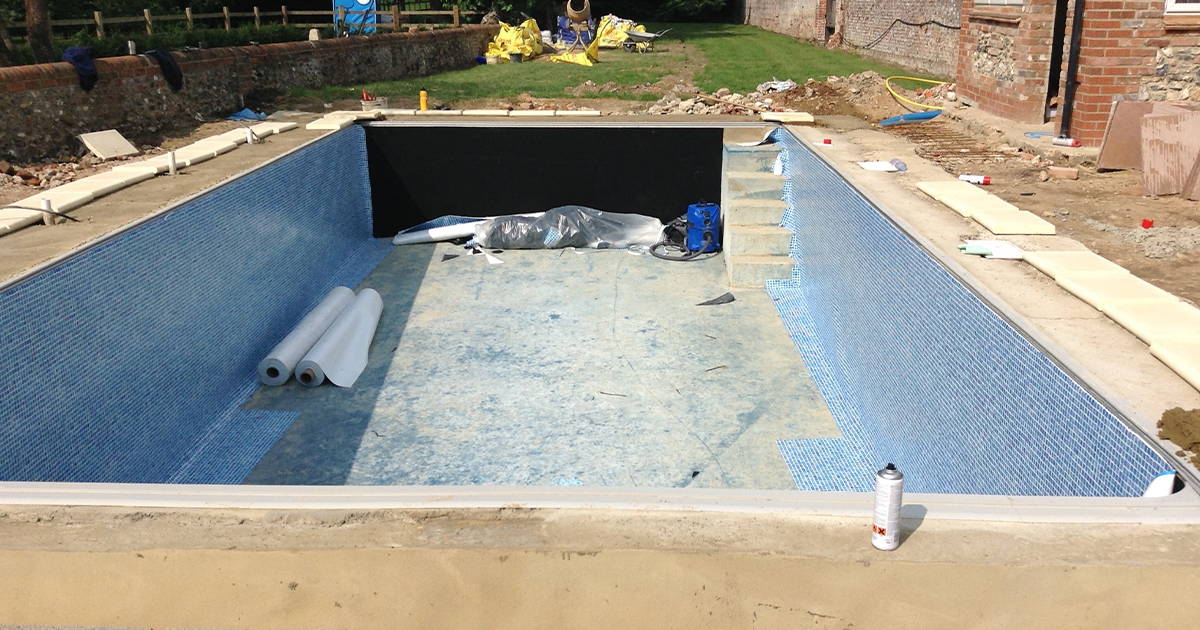 ---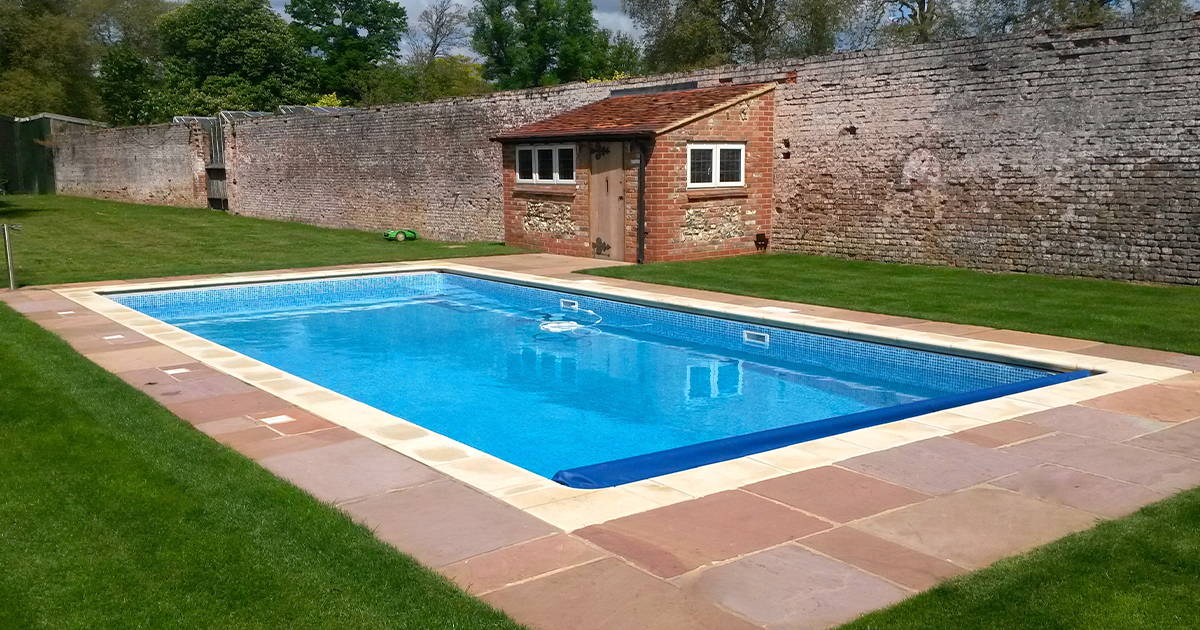 ---
A great many of our clients never had their swimming pools built themselves, but inherited them from the previous home owners when they moved to a new house. As well as attending to any remedial work which may be required to the pool upon moving in, many new home owners often commission us to refurbish the pool to revitalise it and put their own stamp on the design and finish.
---
TRANSFORMING A ONCE SORRY LOOKING POOL AREA INTO SOMETHING FABULOUS
Here at Deep End Pools we welcome all swimming pool renovation projects with an open mind and blank sheet of paper, where we can transform a once neglected and dilapidated pool area into something fabulous and inviting that you, your family, and your friends will want to spend as much time as possible enjoying. With new and innovative products available on the market offering increased longevity and strength, even the oldest of pools can be restored back to their former glory and made good for many, many years ahead.
All the latest technologies and cutting edge new products can be adapted for and retro-fitted to even the oldest of pools, including the addition of modern safety covers, liner conversions, and modernisation of ancient pool and plant room equipment.
To learn more about swimming pool repair and refurbishment, or arrange a no-obligation meeting or site visit to discuss your needs, please call 01494 671787
---