Tileband Repair and Replacement
Is your swimming pool suffering from loose tiles, a cracked tile band, or unsettled or loose coping stones? Does your swimming pool have a loose complete tile band?
Repairing a swimming pool tile band is a skilled job, requiring specialist materials, experience and a great eye for detail. It is not something to be left to amateurs, or any who may effect an unsightly and ineffective bodged repair.
Here at Deep End Pools, we are the experts when it comes to the repair of tiled concrete pools and have many years experience in working on existing in-ground pool installations. We have an extremely strong professional belief that conducting a full and proper repair on any kind of damaged pool tile work is preferable to a 'that'll do' type temporary fix on both cost-effectiveness and aesthetic grounds. Many swimming pool owners in our experience have ended up spending more money on small repairs over consecutive years, than what it would have cost them to fix the initial problem properly at the outset.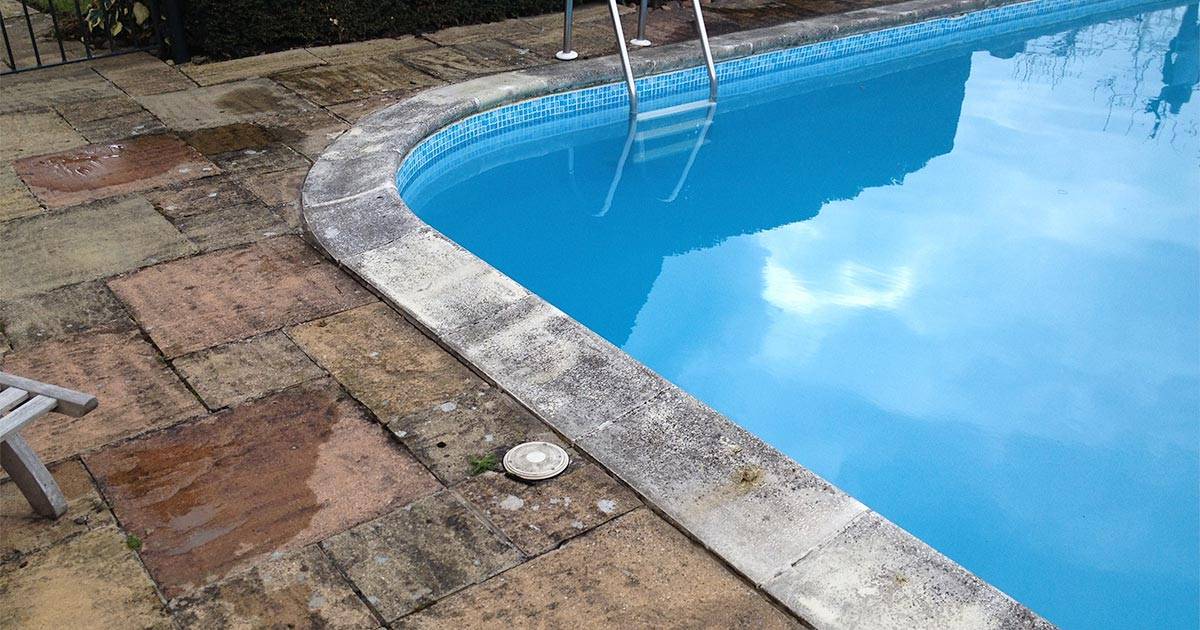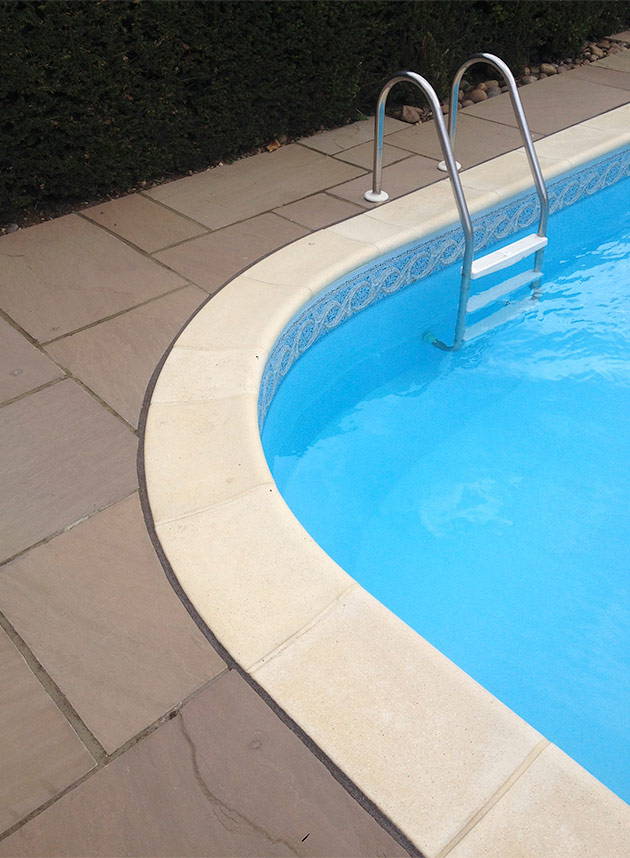 There are a number of reasons why a swimming pool tile band can fail or break down. The most common causes are frost damage during especially hard winters, and failed top levelling courses in the pool shell structure itself. Top levelling courses are built up when a pool is first constructed to level the tops of the pool walls for coping stones and tiling. They are often layered on the main pool structure and can fail over time, manifesting themselves as visible damage to the tile band.
Repairing and replacing the tile band on a swimming pool is not like repairing a kitchen splash-back or overhauling a wet-room. It is subject to an incredibly harsh and aggressive environment, therefore thorough and diligent preparation work after removal of the old damaged tile work is absolutely paramount to ensure the repaired tile band lasts long into the future.
The highly skilled and experienced pool technicians we have in-house here at Deep End Pools take time to establish why the old tile band failed in the first instance, then effect the repair and replacement in such a way as to ensure the new tile work stands up to the rigours of its environment in good condition and remains looking attractive for very many more years to come.