These ceramic swimming pools are extremely durable with 9 finely engineered layers and a 20 year warranty so they're built to last.
This is almost a dig and drop exercise. Excavate to the required depth, crane in the shell and finish accordingly - and Voila!
Our stunning one piece swimming pools are a fraction of the price when compared to a bespoke pool design and build project.
---
DON'T JUST TAKE OUR WORD FOR IT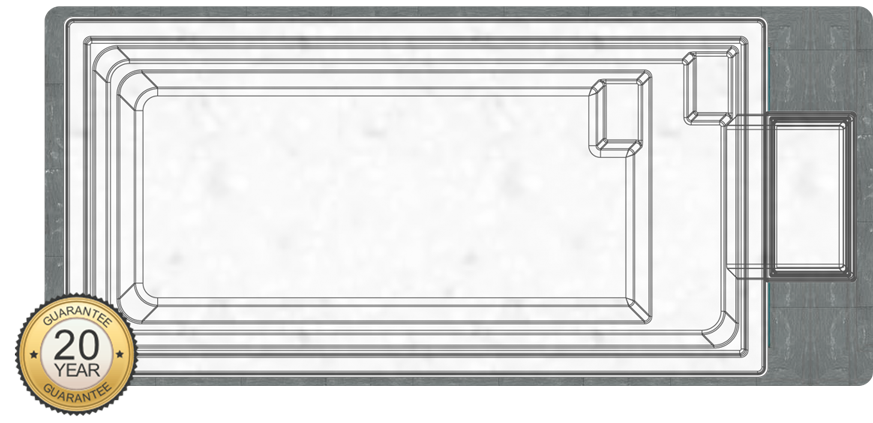 This smart, stylish composite swimming pool is arguably the best on the market right now considering cost, build quality, ease of installation and available add-on features.
---
Length (inc equipment box) in mm
2 Speed Jet (1.5 kW pump)