Millboard Composite Decking

Decking that perfectly replicates the beauty of prime oak

Moulded from smooth timber for a textured look and feel, Millboard Enhanced Grain collection recreates the subtle nuances that only natural wood can give. Each of the shades showcases the grain beautifully

Board size: 176 x 3600 x 32mm
Coverage: 1.54 boards per m2
Weight: 11.4Kgs per board​

Moulded from real oak | Highly slip-resistant | Splinter free | Rot & split resistant | Lost-head fixing | Low maintenance

A cool, elegant grey, ideal for contemporary and coastal settings. Smoked Oak has a soft-grey hue and browner tones that nod to time-seasoned hardwoods – yours to enjoy without the wait.

Its silvery decadence is at once contemporary and traditional. Smoked Oak tastefully complements any outdoor space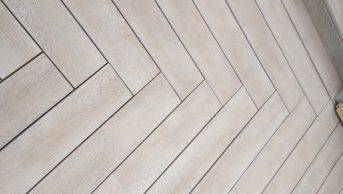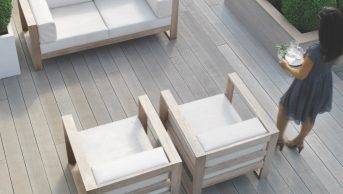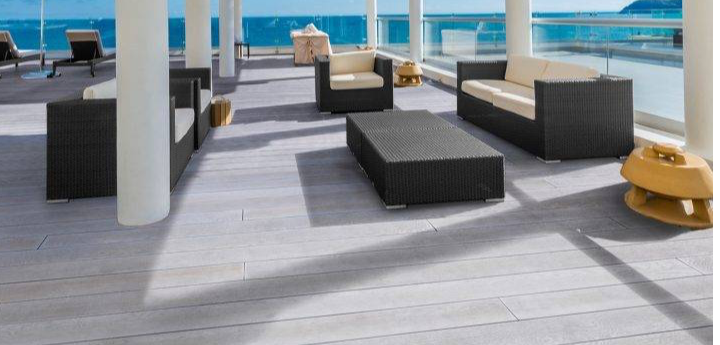 Antique Oak's natural, warm hues are similar to the tones of tropical hardwood and the appearance is reminiscent of attractively aged flooring.

Antique Oak boasts more tonal variation per individual board than any of the other colours in the Millboard range, providing a beautiful and organic look.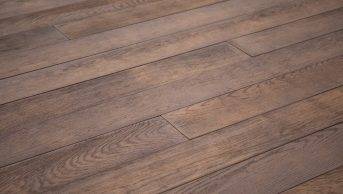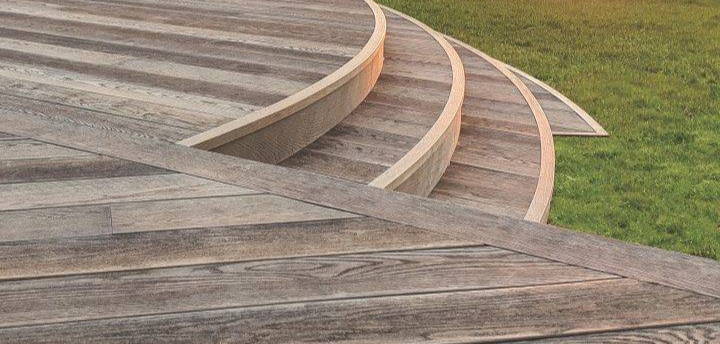 A dramatic statement in smooth charred tones. Inspired by the Japanese Yakisugi technique of burning timber to preserve it, Burnt Cedar is the perfect mix of modern and traditional styles.

With warm black and brown undertones, Burnt Cedar is a bold showstopper and demonstrates both elegance and decadence in equal measure.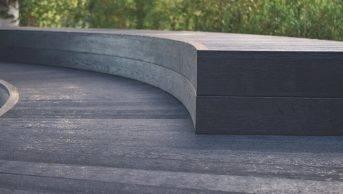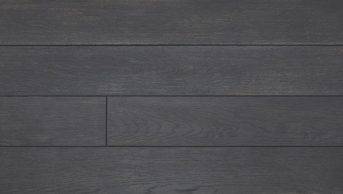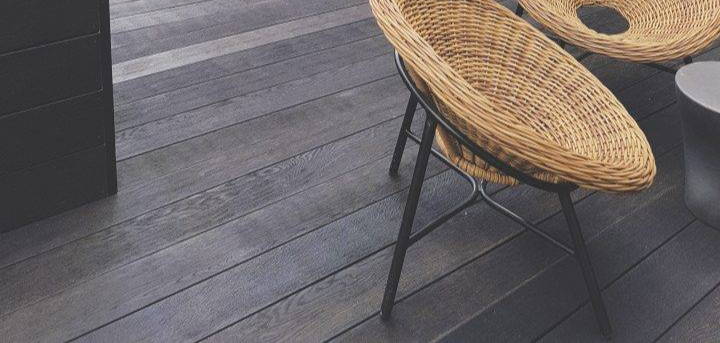 An autumnal rich finish with a profound depth of colour. Coppered Oak creates a look reminiscent of high-quality hardwoods such as ipe or teak.

Imbue your relaxing outdoor space with the natural vibrance, texture and tone of this russet-brown shade, moulded from smooth, organic timbers.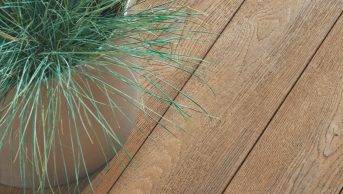 An enduring, versatile classic. Golden Oak offers the appealing look of newly sawn, natural oak timber, with a light golden hue that retains its stylish appearance over time.

Golden Oak's warm tones serve as the perfect backdrop to many different tastes and preferences. Add distinction with this handsome and pleasingly traditional board.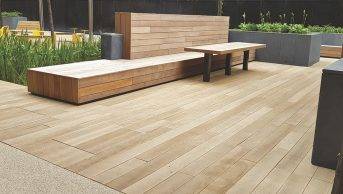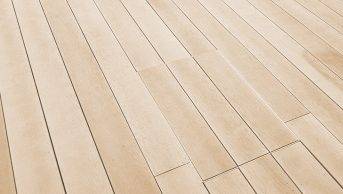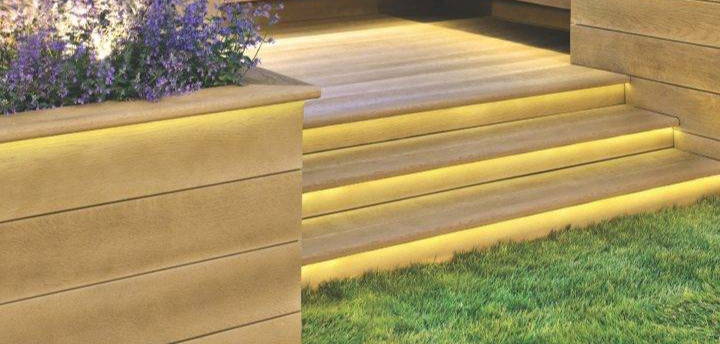 The look of beautifully sun-drenched timber. Limed Oak has a pale, washed appearance which is the perfect complement to outdoor spaces in sunnier locations.

Limed Oak provides a clean and dreamy aesthetic. Its cool and sophisticated presence allows you to create a refined terrace arrangement, whatever your style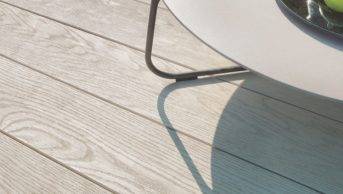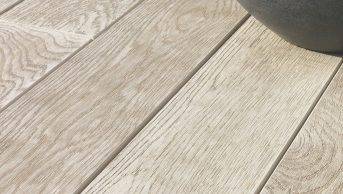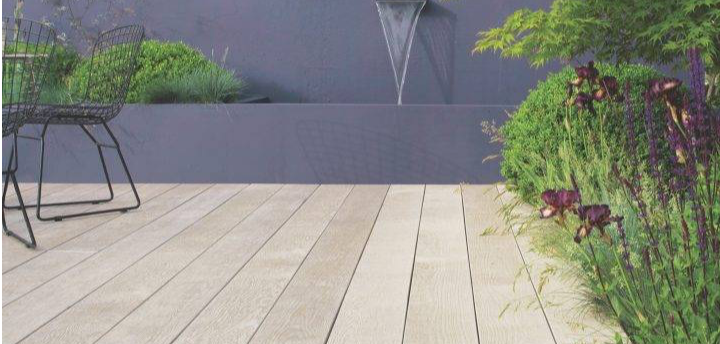 A deep, burnt-sienna hue inspired by the timber of the native Australian Eucalyptus tree. Jarrah has warm, earthy tones that feel at home in a variety of situations.

Bring an exotic sense of luxury to your outdoor space with Jarrah. With its smooth visage and tropical colouration, Jarrah calls to mind remote sun-drenched islands and retreats.