Last year Deep End Pools were the first company to install one of Certikin North's pioneering 'Ultra Liners' and today at the Certikin Seminar they were formally introduced to the trade.
The benefits of the new ultra liner system are an increased thickness 35 thou, (standard liners are 30 thou). The real benefit is that the tileband has 400% more lacquer than a traditional bag liner.  A traditional only has one coat but the Ultra liner has 4 coats! This is really beneficial to allow for maximum tileband finish for a lot longer than your standard liner.
Of course with the liner being of a far better quality this improves the warranty as well. A normal bag liner has a really strong warranty at 5 limited year. The new Ultra Liner has a 7 year limited warranty.
Deep End Pools installation pictures were used as we are the only company who has used this brand new much better liner system. We pride ourselves on again being leaders in the swimming pool advancements and always trying the lastest and newst products.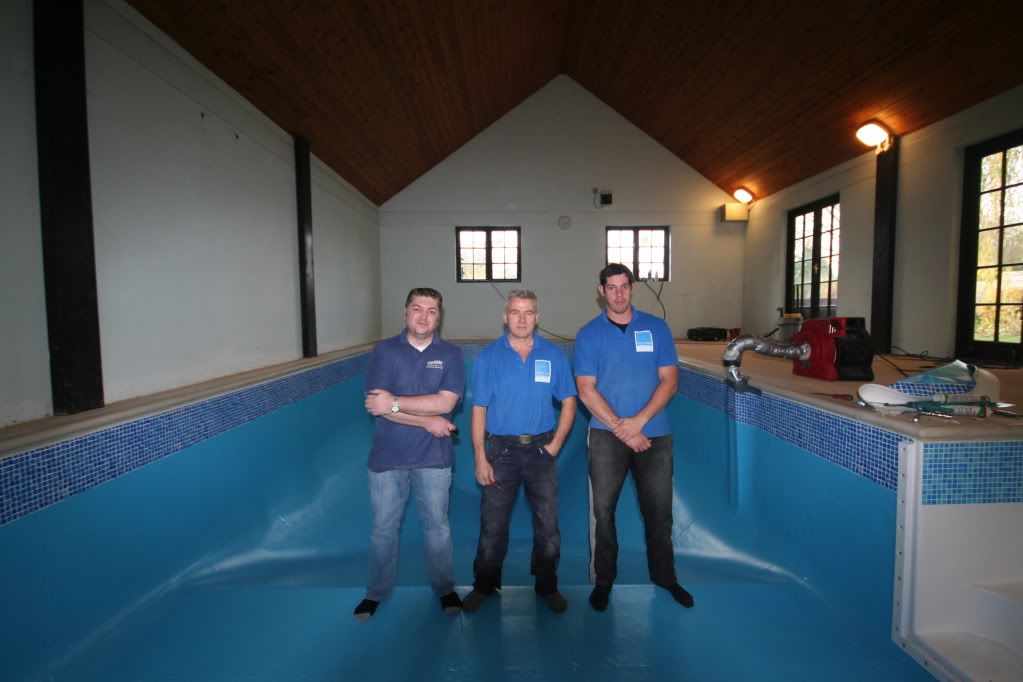 Deep End Pools Ultra Liner Installation before it was available in the catalogue.
The post Ultra Liner – Introduced appeared first on Deep End Pools.
---