Nathaniel takes 2nd at Snetterton
Deep End Pools emplyee Nathaniel Cooper is a pool builder by day and a hot shot race driver by night*                     * (and weekends)

Nathaniel competes in the 750 Motor Club, 750 Formula which is a national series competed on all of the top UK circuits.
The 2010 season of the 750 Motor Clubs, 750 formula started with a very wet race at Snetterton National Circuit, Norfolk.
Nathaniel,who is a highly tipped contender for this years crown, has been working on the car through the winter for the first race of the season.
The race was on a very wet and slippery Snetterton Circuit. Nathaniel led the race for the first 3 corners until his brakes overheated and the bias of the brakes switched to the rear, which caused him to spin. Nathaniel managed to rejoin the field and hold onto the spot until the chequred flag.
Nathaniel who has been working for Deep End Pools for several months spoke after the race of the brakes overheating and being on slicks in the wet being his biggest problems of the day, but was still extremely happy with the result.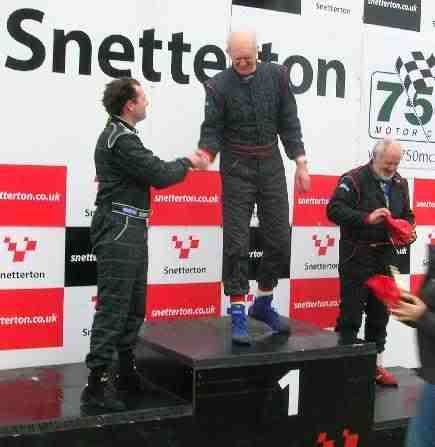 Nathaniel shaking the winners hand after a tricky race.
Some of Nathaniel's events will be on Motors TV over the up and coming months, so be sure to watch out for him on a TV near you soon.
The post Nathaniel takes 2nd at Snetterton appeared first on Deep End Pools.
---