Light up your swimming pool with LED lighting! i did…
During the construction of my own personal swimming pool I made a few decisions based on:
1. Running costs of standard par 56 300w swimming pool lamps
2. Flexibility between colours
3 and finally Maintenance
4. Style
ok running costs may not be an awful lot for old style certikin lamp bulbs, but in this every eco friendly environment we are now moving forward into, surely there is an alternative? Many different bulb types have come and gone over the year's halogen etc however LED swimming pool lighting is making a really good come back within the swimming pool industry, receiving great reviews for low power consumption. And the ability to change the colour and mood of the pool.
 The ability to change the lighting colour was important to me, often some systems have a remote control to change the colour or other complicated systems however I knew I was highly likely to lose the remote, so I opted for a simple switch operation to control my pool lighting linked to the savi note control box, the savi note lights have various settings so you can adjust the colours and scroll through the lighting patterns which is fab.
Maintenance, well we all know you should never have to drain a swimming pool to change and underwater light, however the installation height specification on the savi note lights suggest only a low submersion into the swimming pool water, honestly I was in fear the illumination would be weak, however I will let you be the judge of this by the photos below.
 and the most important factor was style, for years we have wondered why the swimming trade cannot develop an underwater light that is compact and discreet in the daylight periods let's face it the old style 300mm porthole lights look absolutely huge and your eyes are drawn to them all the time! The savi note underwater lights are not too dissimilar to an average kitchen down lighter compact small approx 95mm including the face plate so a lot smaller than traditional standard lighting systems.
Comments on the savi note lights really would be appreciated and please feel free to call and discuss further detail about savi note LED swimming pool lighting as now we really do have firsthand experience of them. All in all a big thumbs up for savi note lights from us.
Cost
(Well they are a little more expensive but the better items normally are)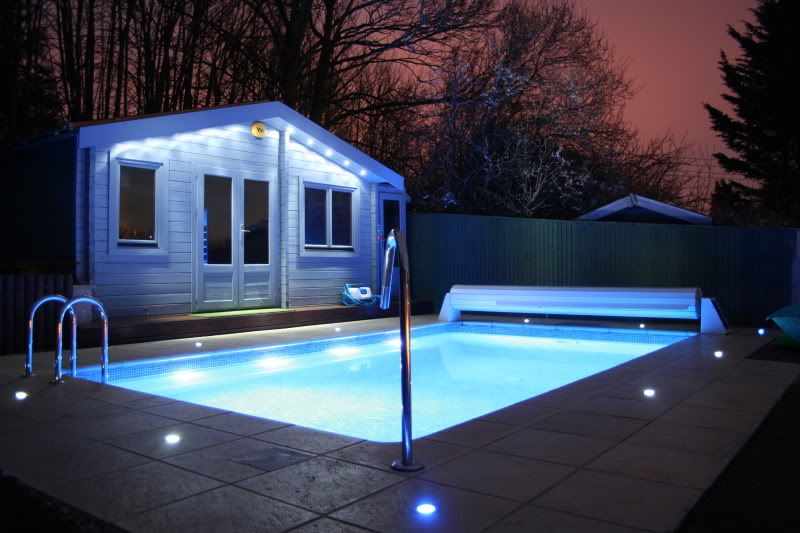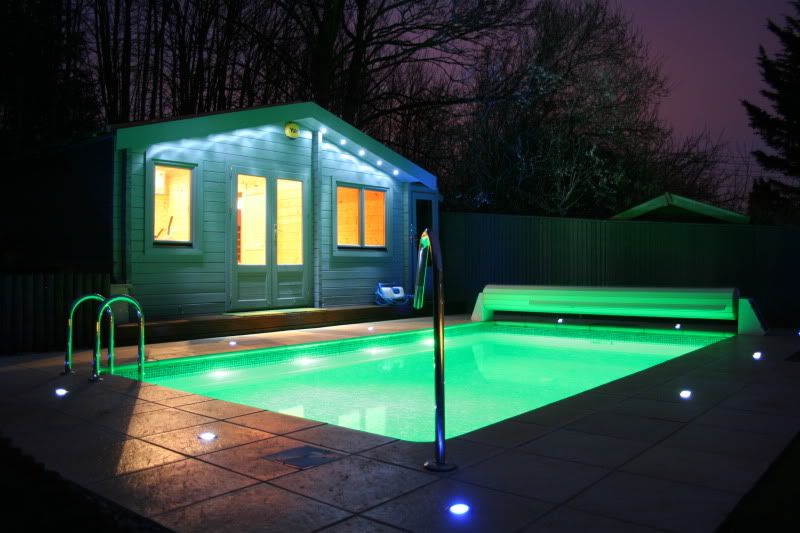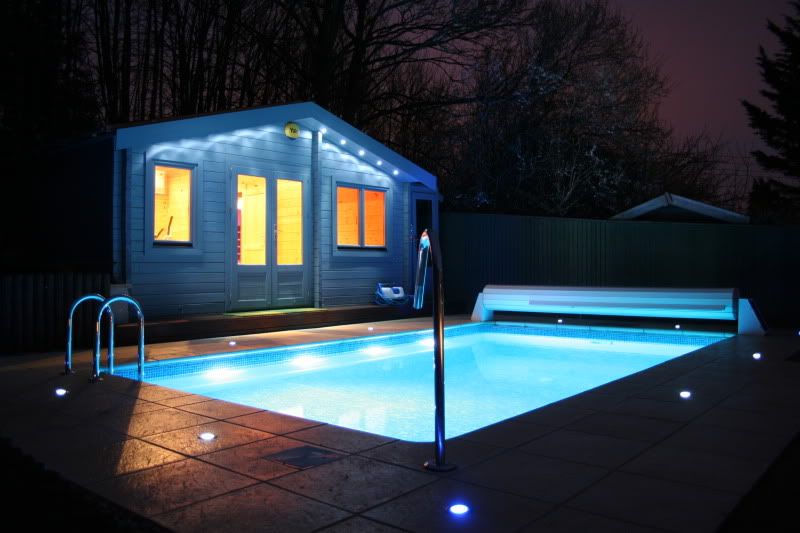 The post Light up your swimming pool with LED lighting! i did… appeared first on Deep End Pools.
---